Event:
All Things Reptiles Presentation
Date:
Sat, Aug 11th, 2018
Time:
10:30 am
Description: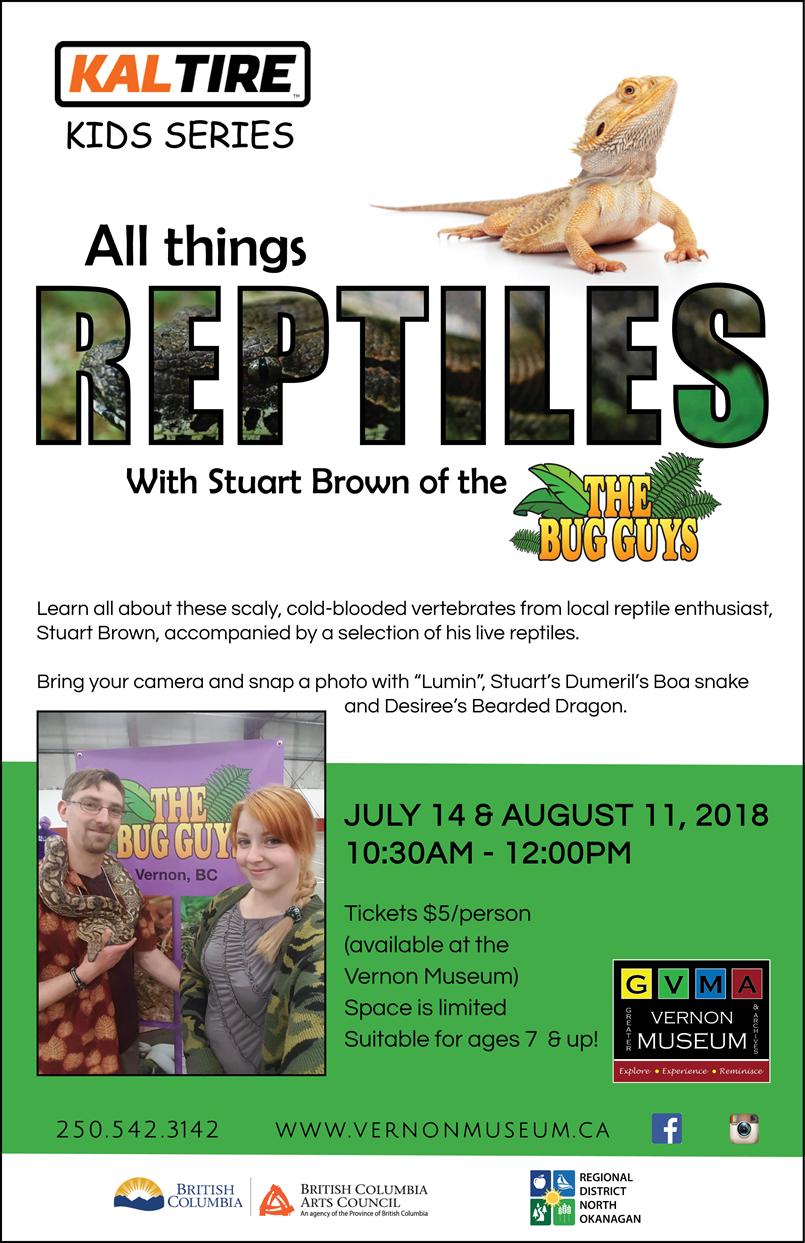 Whether they creep you out, you are fascinated by them, or somewhere in between, you're sure to learn something new about reptiles this summer at the Vernon Museum.
Stuart Brown of the Bug Guys is returning for his ninth summer with his "All Things Reptiles" presentation. Armed with a selection of live reptiles, including snakes, lizards, turtles and frogs, from his large collection, Stuart will share reptile facts, dispel myths and misconceptions, and answer questions. Following the presentation, audience members have the opportunity to hold and take photos with a Dumeril's Boa snake and a bearded dragon. Choose from two dates, either Saturday July 14th or Saturday August 11th, from 10:30am-12:00pm. As space is limited and Stuart's Reptiles shows are always popular, you are encouraged to purchase your tickets early, to avoid disappointment. Tickets are $5.00/person available at the museum. For more information please call (250) 542-3142 or visit www.vernonmuseum.ca or www.facebook.com/vernonmuseum.

Venue:
Greater Vernon Museum & Archives
Address:
3009-32nd Ave., Vernon
Cost:
$5.00/person
For more info: