Event:
The Golden Century: Lute music of the Renaissance & Baroque & Guitar works from our time
Date:
Sat, Jul 7th, 2018
Time:
7:00 pm
Description: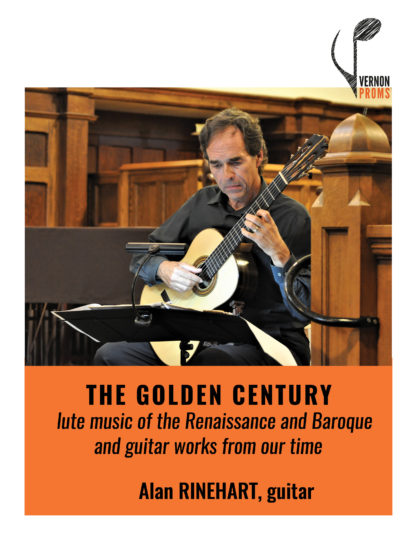 Enjoy lute music of the Renaissance and Baroque and guitar works from our own time' featuring music by Milano, Dowland, Weiss, Karmon and Pujol.
NEW: DESIGNATED SEATS
50 designated seats with soft cushions for each performance. Buy your tickets ahead of time and secure the best seats in the house! The best part: the price is the same as for the general seating!

Venue:
All Saints Anglican Church
Address:
3205 27 St., Vernon, V1T4W8
Cost:
$22 Adult $18 Senior $18 Student Kids 12 & under free
For more info: