Event:
Harry Manx
Date:
Fri, Mar 26th, 2021
Time:
8:00 pm
Description: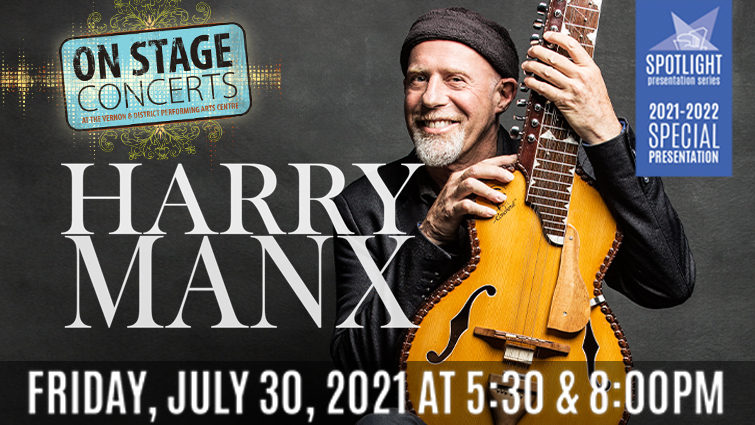 With the audience seated cabaret-style right on the Performing Arts Centre's main stage, our SPOTLIGHT OnSTAGE Concert Series allows for audiences to relax and enjoy a socially distanced concert in this popular and more intimate performance format.
In keeping with COVID-19 regulations and restrictions, tables will be sold as a 2, 4 or 6 seat unit, placed safely 2m apart.

"Mysticssippi" blues man Harry Manx has been called an "essential link" between the music of East and West, creating musical short stories that wed the tradition of the Blues with the depth of classical Indian ragas. He has created a unique sound that is hard to forget and deliciously addictive to listen to.
Harry forged his distinctive style by studying at the feet of the masters, first as a sound man in the blues clubs of Toronto during his formative years and then under a rigorous tutelage with Vishwa Mohan Bhatt in India. Bhatt is the inventor of the 20-stringed Mohan Veena, which has become Harry's signature instrument.

Venue:
 Vernon and District Performing Arts Centre
Address:
3800 - 33rd Street, Vernon, V1T 5T
Cost:
$70-140
Ticketing and/or registration:
Call Ticket Seller at 549-SHOW (7469) for tickets or check website below
For more info:
Ticketseller