Event:
The Payton Bischoff Variety Show
Date:
Fri, Dec 3rd, 2021 to Sat, Dec 4th, 2021
Time:
6:30 pm
Description: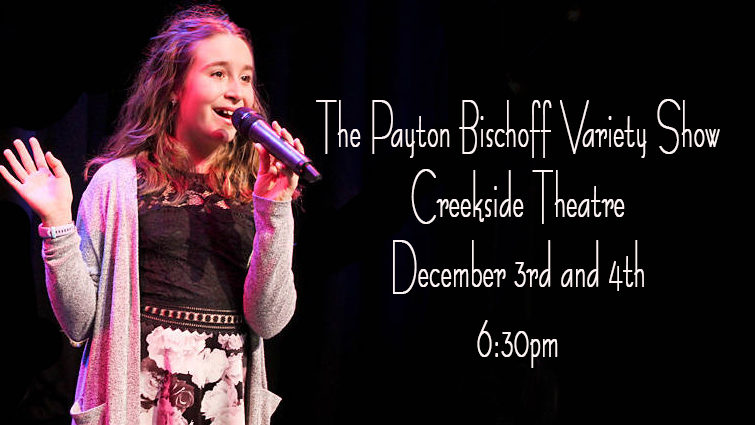 The Payton Bischoff Variety show will showcase local Lake Country talent.
Payton wants raise awareness of local youth that are passionate about the performing arts. She has enlisted singers, dancers and actors who are ready to share their skills with the community in a show that will celebrate the Holiday Season. Proceeds from the show will be donated to local non-profit organizations.

Venue:
 Creekside Theatre
Address:
10241 Bottom Wood Lake Road, Vernon
Cost:
$25
For more info: