Event:
Caetani House Summer Tours
Date:
Sat, Aug 13th, 2022
Time:
10:00 am
Description: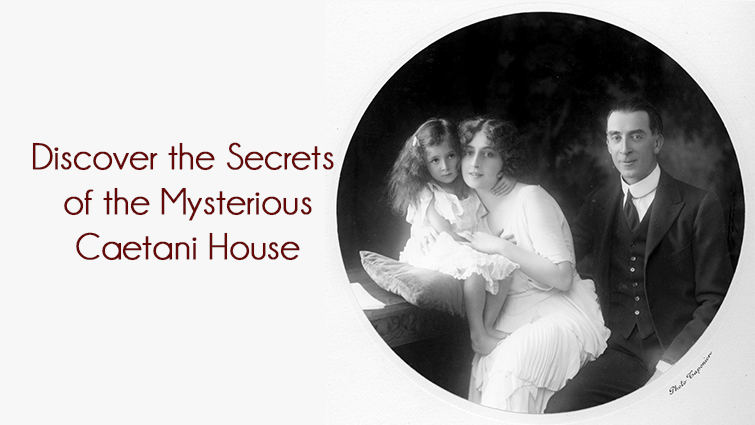 Explore the secrets and rumours of this 125-year-old heritage house with an intriguing and disturbing history.
A distinguished aristocrat and scholar from an ancient royal Italian family dating back over a thousand years… The beautiful young mother… Their creative and talented daughter held a prisoner in her own home for over 25 years.

Why did Leone Caetani, an Italian prince and duke, leave his royal titles and family fortune to move to Vernon in 1921? Why did his wife and daughter go into seclusion for 25 years in this house on Pleasant Valley Road? Is it haunted? You be the judge!

Join us for a tour and bring your tablets and phones for an immersive digital experience! Come view the incredible Caetani collection of artwork, artifacts and memorabilia, including Sveva Caetani's Recapitulation series of large-scale watercolour paintings, family photographs and home movies! Learn about the fascinating world of this elusive branch of the Caetani family, descendants of Italian royalty, and their intriguing story, available to the public for the first time since the house was donated to the Greater Vernon community in 1994. Tours last about an hour and a half with an additional time to look around. Self-guided drop-in tours are also available - please check the caetani.org website for times and days.

Venue:
 Caetani House
Address:
3401 Pleasant Valley Rd, Vernon
Cost:
$20 Adult $10 Youth (Ages 12 -18)
For more info:
www.ticketseller.ca/tickets/event/tours-of-the-mysterious-caetani-house-1