Event:
RedFish St. Patrick's day Party @ The Bulldog
Date:
Fri, Mar 17th, 2023 to Sun, Mar 19th, 2023
Time:
9:00 pm to 12:00 am
Description: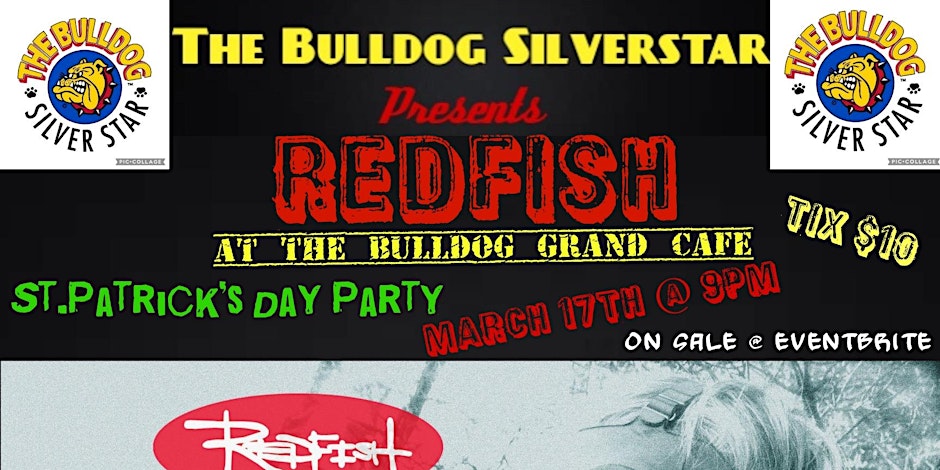 Come celebrate St. Patrick's Day at The Bulldog Grande Cafe featuring Red Fish. Great food, great drinks and loads of fun.
Tickets are $15 and showtime is 9pm - Midnight.

Venue:
The Bulldog Grand Cafe
Address:
142 Main Street, Vernon
Cost:
$15.00 + fees
Ticketing and/or registration:
Tickets are available online at
Eventbrite
For more info: